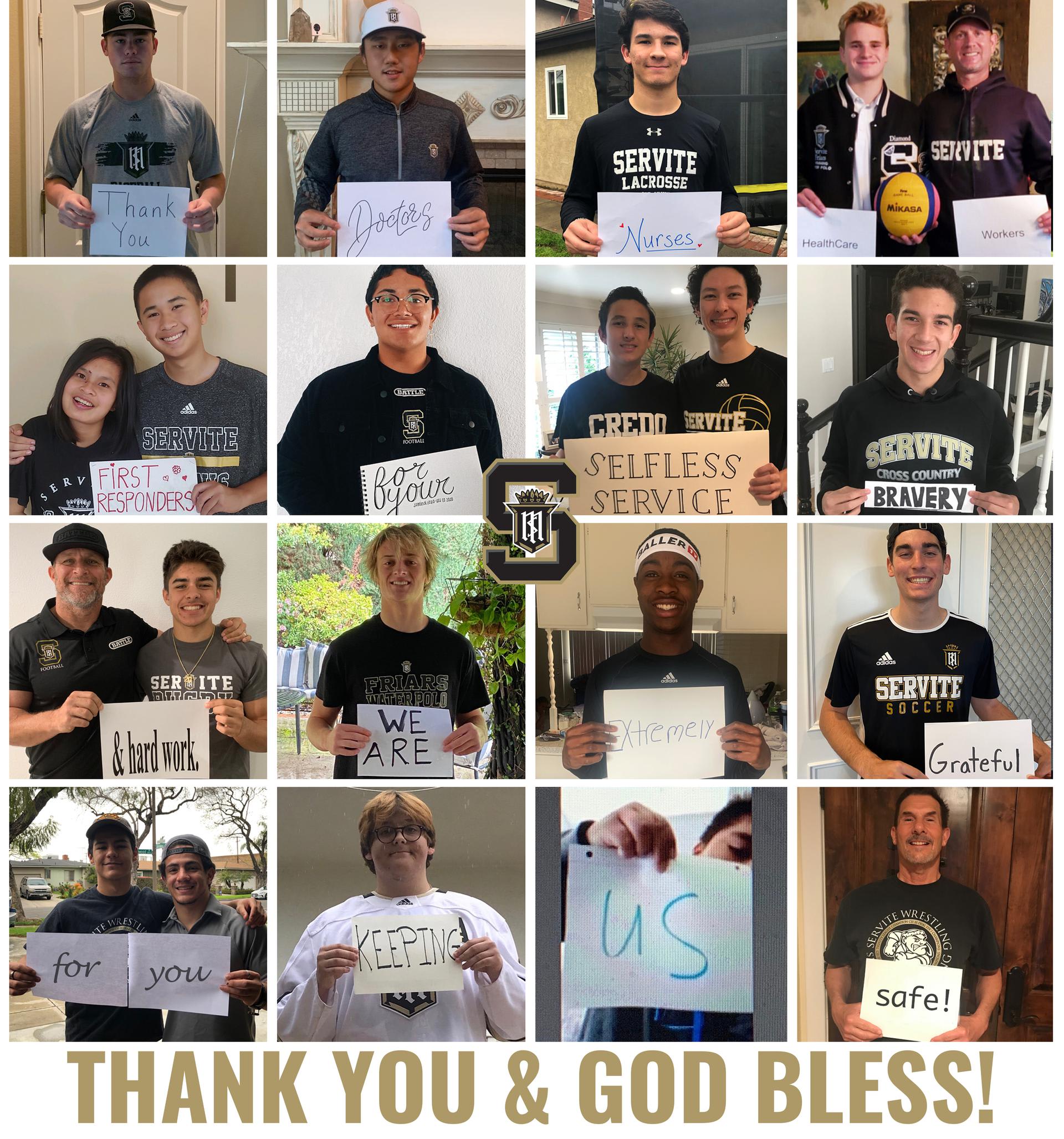 THANK YOU HEALTHCARE WORKERS & FIRST RESPONDERS
Thank you to our alumni doctors, nurses, healthcare workers and first responders for your selfless service, bravery and hard work. We are extremely grateful for you keeping us safe! Please submit a photo of you on the job along with your name and job title to alumni@servitehs.org to be included in our weekly spotlights.
Be sure to follow us on Facebook and Twitter for some alumni spotlights.
#SHOWYOURSERVITE CHALLENGE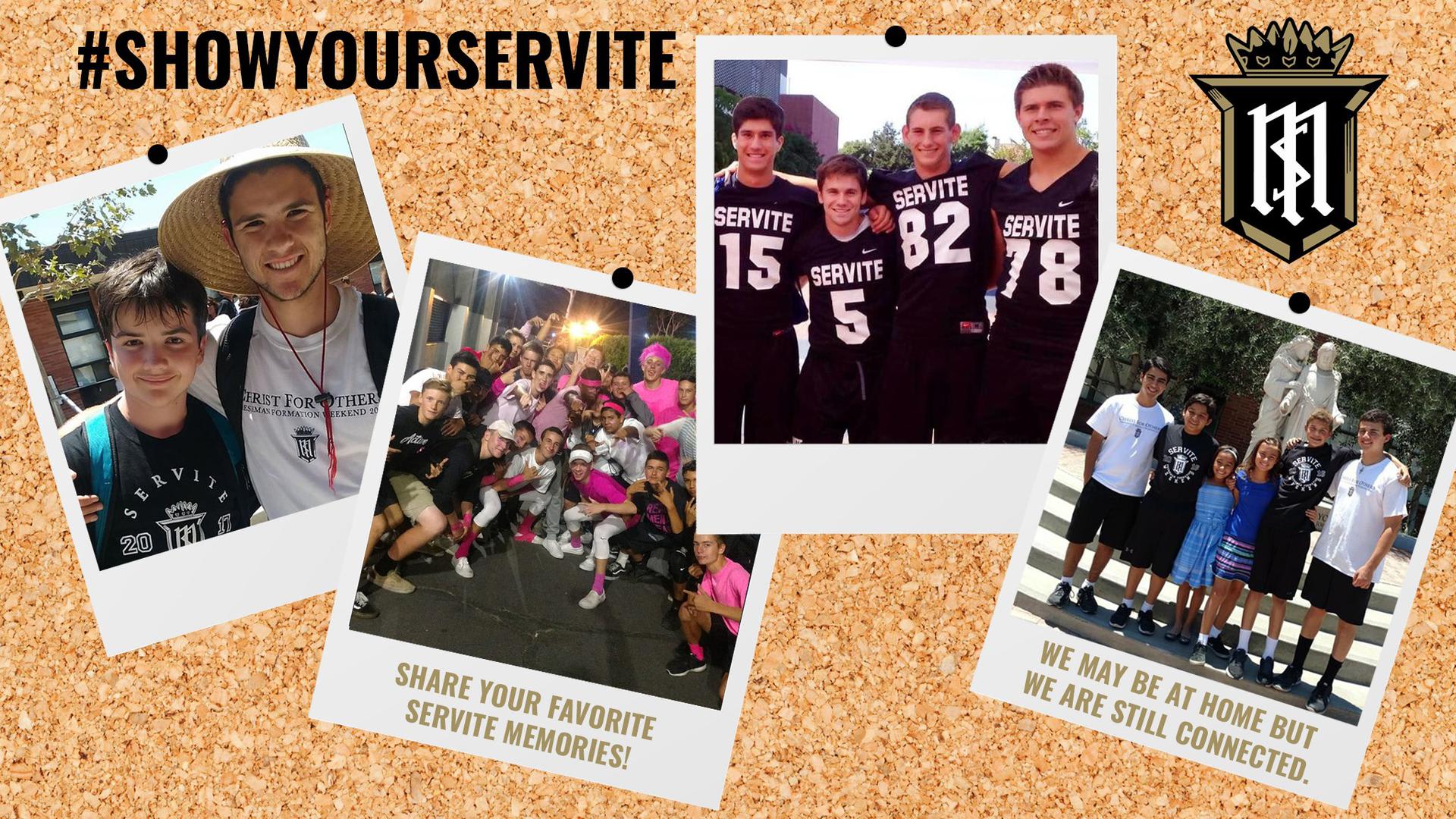 Week 5 of the #ShowYourServite challenge ended on Tuesday, April 28th. The alumni winner for Week 5 is Jordan Wood '14. Going into Week 6 keep connected with the Servite community on social media while we are apart! Upload pictures or short videos to your social media account, showing yourself at home wearing Servite gear or share a picture of a favorite Servite moment. Use #ShowYourServite and you will be entered into our weekly drawing to win a Servite flag. Last week's winner You might also see yourself on our main accounts!
If you would like to send a special video message to our graduating seniors please submit those to alumni@servitehs.org
CAN YOU BE A GUARDIAN ANGEL FOR A SERVITE STUDENT?

The COVID-19 crisis has had a devastating effect on many families and we continue to pray daily for our community, including our alumni. The financial impact on families can be seen through the new applications for tuition assistance we receive each day, both to finish the current school year and to enable students to return next year.

If you are among those who have the ability to be a guardian angel to a Servite student during these tough times, we humbly ask for your support of our Fund A Friar program. Your tax-deductible gift to Servite could make the difference in whether a junior is able to return next year, or an 8th grader can become a Friar.
In April, Servite Vice President of Enrollment Management Luke Phillips announced an update to our branding, including a more modern look for the crest, updated fonts, and a Friar mascot. The video above has all the details. Watch for announcements regarding new signage, giveaways, and many new exciting items that will be available soon!
If you have any questions or comments, please email Luke Phillips at lphillips@servitehs.org
FEATURED FRIARS OF THE MONTH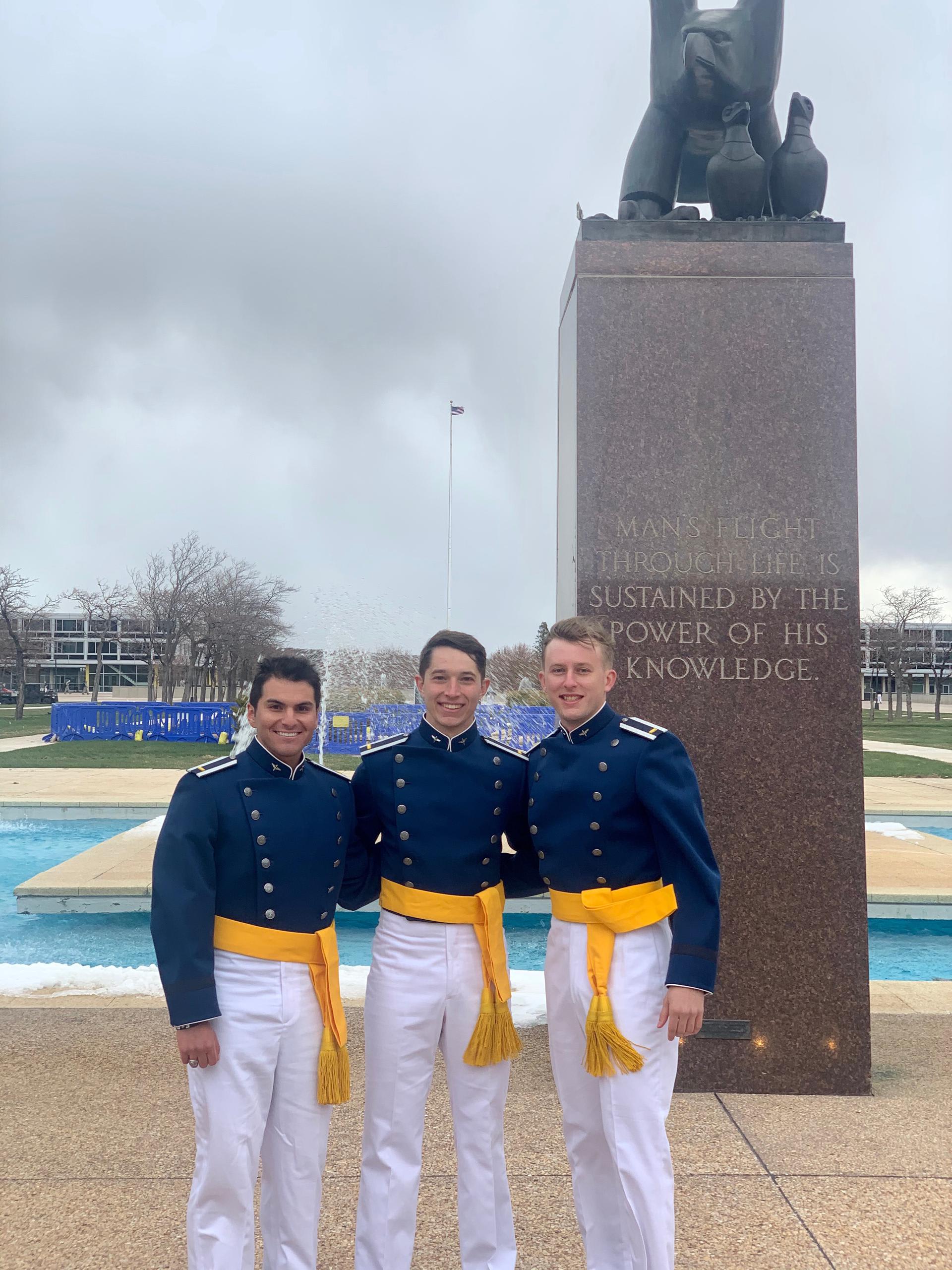 Congratulations to 2nd Lts Connor Clancy '16, Timothy Lloyd '16, and Jett Dulac '15 who were commissioned and graduated from the United States Air Force Academy on April 18th.
NEW ALUMNI PORTAL
COMING SOON
The Servite Alumni Association strives to keep our graduates connected. During the current COVID-19 crisis, this is more important than ever, so we are accelerating our Alumni Portal project. The password protected alumni portal will allow you to access and update your alumni profile, search the directory, submit class notes and view class pages. The first step in this process is to get updated alumni information. Please click below to update your contact & business information. Be on the lookout for more information regarding the portal!
If you know of any alumni that aren't receiving emails from Servite, please forward this newsletter or send them the link to the form so they can update their information. If you have any questions, feel free to contact Matt Marrujo '07, Alumni Relations Manager, at mmarrujo@servitehs.org
ADMISSIONS APPLICATIONS STILL OPEN
Servite is still accepting applications for the Class of 2024, but space is limited! For more information, please contact our Admissions office at (714) 774-7576 or email our team at admissions@servitehs.org
Sophomore Formation Director Scott Kahler '99 has been filming videos for Servite students while they are remote learning. In Episode 6, Mr. Kahler honored the Class of 2020 by completing the long-standing tradition of a senior prank on their behalf since they can't be on campus.
NEED A MOTHER'S DAY GIFT?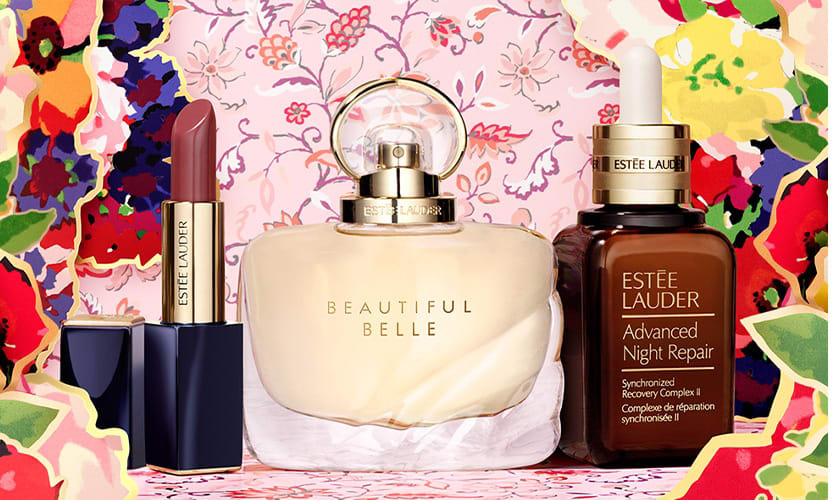 Sunday, May 10th is Mother's Day and we've got you covered! Thanks to our Servite mom, Vikki Petersen, Estee Lauder is giving Servite 20% off on their website at esteelauder.com plus they will make a donation to Servite for every purchase. Just enter the code "servite" in the coupon code box and you can send perfume, makeup, candles, and skincare to your mother, wife, or special someone. They have ready-made gift packages--easy for you and it will make someone happy next weekend!
FUTURE FRIAR OF
THE MONTH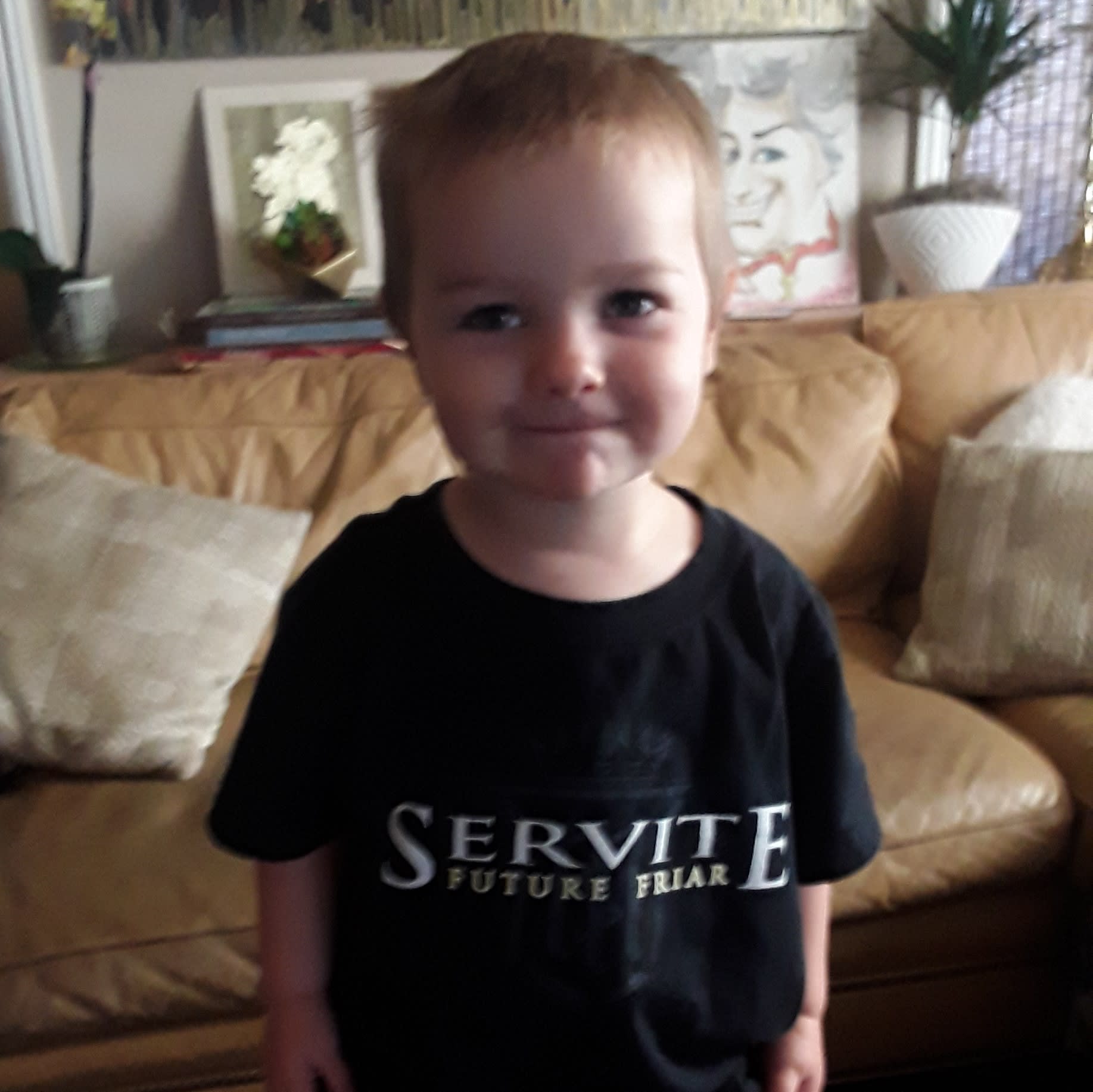 Kieran Scott '83 and his wife, Katherine, just welcomed their fourth child, Rosalind. Older siblings include Marina, Helen, & Future Friar Edmund who is featured above in his favorite shirt! Congratulations and best wishes to the Scott family!
Join Servite math teacher and alumnus, Jeff Baldo '02, and his daughter, as they read "Love Monster" by Rachel Bright.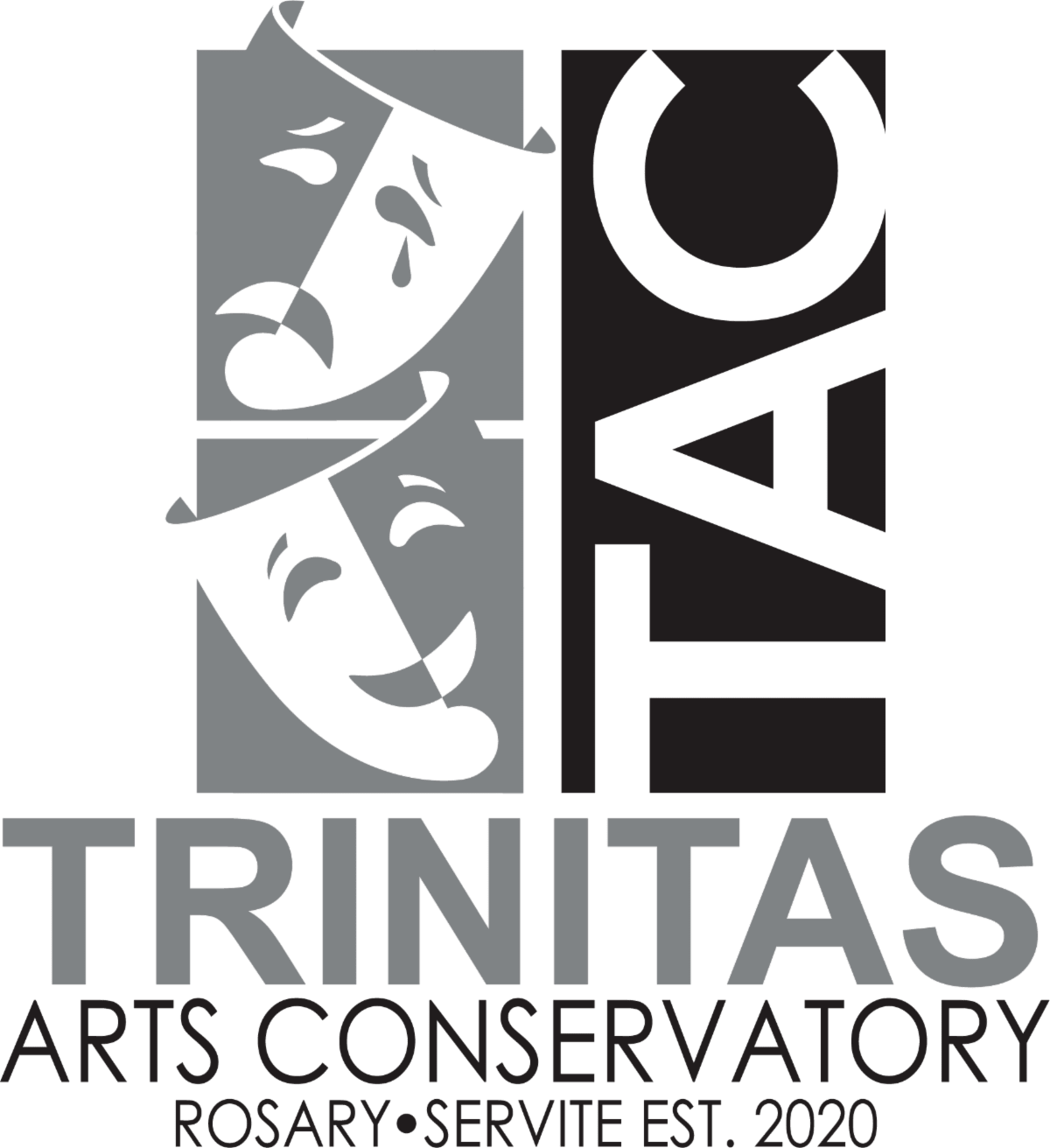 We are are proud to share the announcement of Tri-School Theatre's new name: Trinitas Arts Conservatory.
ALUMNI WHO SERVED
The Alumni Who Served page has recently been brought back under our alumni section on the Servite website. Please check it out using the link below and if your information is missing, please fill out the form here.

VOLUNTEERS NEEDED!
If your graduation year ends in 0 or 5, 2020 is a reunion year! Planning early helps to ensure success. We can help provide contact lists, assist in event promotion and more. Please send an email to alumni@servitehs.org if you'd like to help plan your reunion.
RSVP NOW:
Class of 1990 (Saturday, Oct 10th)
Class of 2010 (Saturday, Aug 29th)
Save the Dates:
Class of 2015- Saturday, Nov 28th
*More details will be emailed soon.
In the Process of Planning:
2005, 2000, 1995, 1985, 1975


*If you are interested in joining one of these committees, please email alumni@servitehs.org. Let's all look forward to a time when we can celebrate without social distance!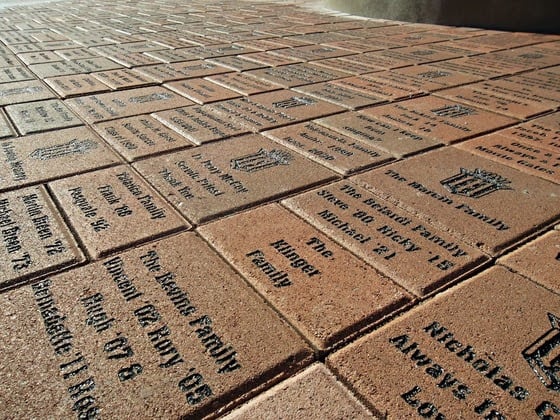 For our alumni, the Servite campus is a special place, filled with memories and inspiration. You can add to the beauty of our campus and leave a lasting legacy by purchasing a brick to be installed in the Alumni Garden in front of the theater.
For a donation of $250, you will receive a 3-lined engraved 4 x 8 brick and for $500, you will receive a 6-lined (or 3-lined with Servite crest) 8 x 8 engraved brick. (Please note that there is a non-negotiable 18 character limit per line on all bricks.) Our next installation will take place in June to coincide with graduation, so please place your order by May 7th or inclusion.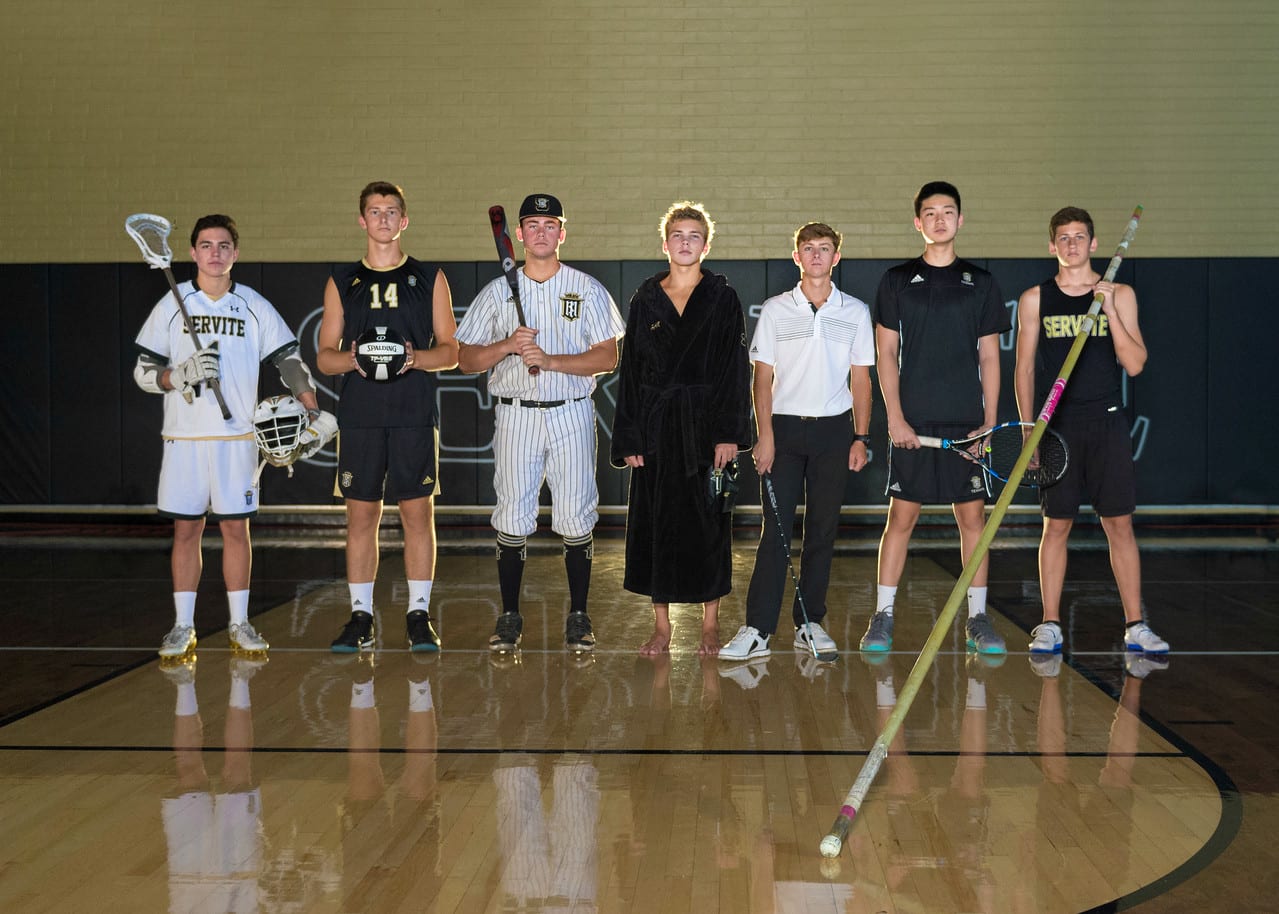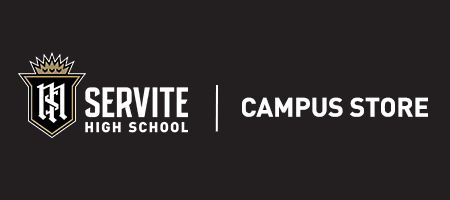 The Servite student store is having a huge sale with almost everything 35% off. Items are available for shipping, just in time for graduations!
LEGENDA MAGAZINE UPDATE
Due to the school closure, we have decided to combine our spring and summer editions of Legenda magazine into one issue. Look for it in your mailbox in late June or early July.


Christopher Cartwright '15 was commissioned into the United States Navy through NROTC in May 2019. He graduated from the University of Oklahoma with a Bachelor's Degree in History and a minor in Naval Science and International Studies. Currently, he is deployed in the Middle East serving on a Destroyer. He is based out of Norfolk, Virginia.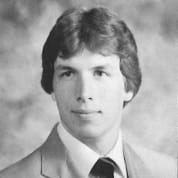 Dan Cunningham '81 graduated from UC Santa Barbara with his BA in Economics in 1985 and CSU Long Beach with his MBA in 1990. He is currently the President at Gaucho Financial Services and is living in Concord, CA.

Justin Westbrook '14 graduated from Cal State Fullerton in 2019 with a BS in Kinesiology. Currently, Justin is coaching the Freshman baseball team at Servite. He will be starting his Doctor of Chiropractic program in the fall at Southern California University of Health Science. Justin has started his own fitness instagram account. Follow him here.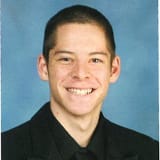 Congratulations to Kyle Wallace '08 on being named the new Men's Basketball Coach at Southwestern College in El Centro, CA. Previously Kyle was an assistant at Servite and an assistant coach at Saddleback College. He has his Bachelor of Arts in Physical Education and his Master of Arts in Coaching and Athletic Administration from Concordia University.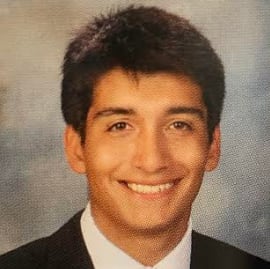 Brian Mendoza '12 has started a new position as Regulatory Affairs and Compliance Advisor at Southern California Edison (SCE). In August he will begin working on his MBA at University of Southern California. He is living in Pasadena, Ca with his wife Shannon (Murray, Rosary 2012).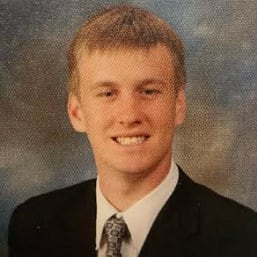 Eric Halverson '11 and his wife, Shealyn, got married last year on July 28, 2018. Eric is a mechanical engineer with Brown and Caldwell in Irvine and Shealyn is a 4th grade teacher at Sts. Simon and Jude Catholic School in Huntington Beach. They live in Rossmoor.

Andrew Wiese '07 Congratulate Andrew for being promoted to Engineer I at San Diego Gas & Electric. Andrew graduated from LMU and currently lives in Chula Vista, CA with his wife Alexis.

Former Servite Wrestling standout Liam Cronin '16 announced last week that he will transfer to the University of Nebraska for his senior season. He also recently wrote a story about the adversity he has faced this last year. Read that story here.
STAY CONNECTED
Update your contact information and/or share an update for the alumni newsletter on our website or send an email to alumni@servitehs.org. If you have a new child or grandchild, be sure to share the good news and we will mail you a Servite bib.
Unsubscribe Link