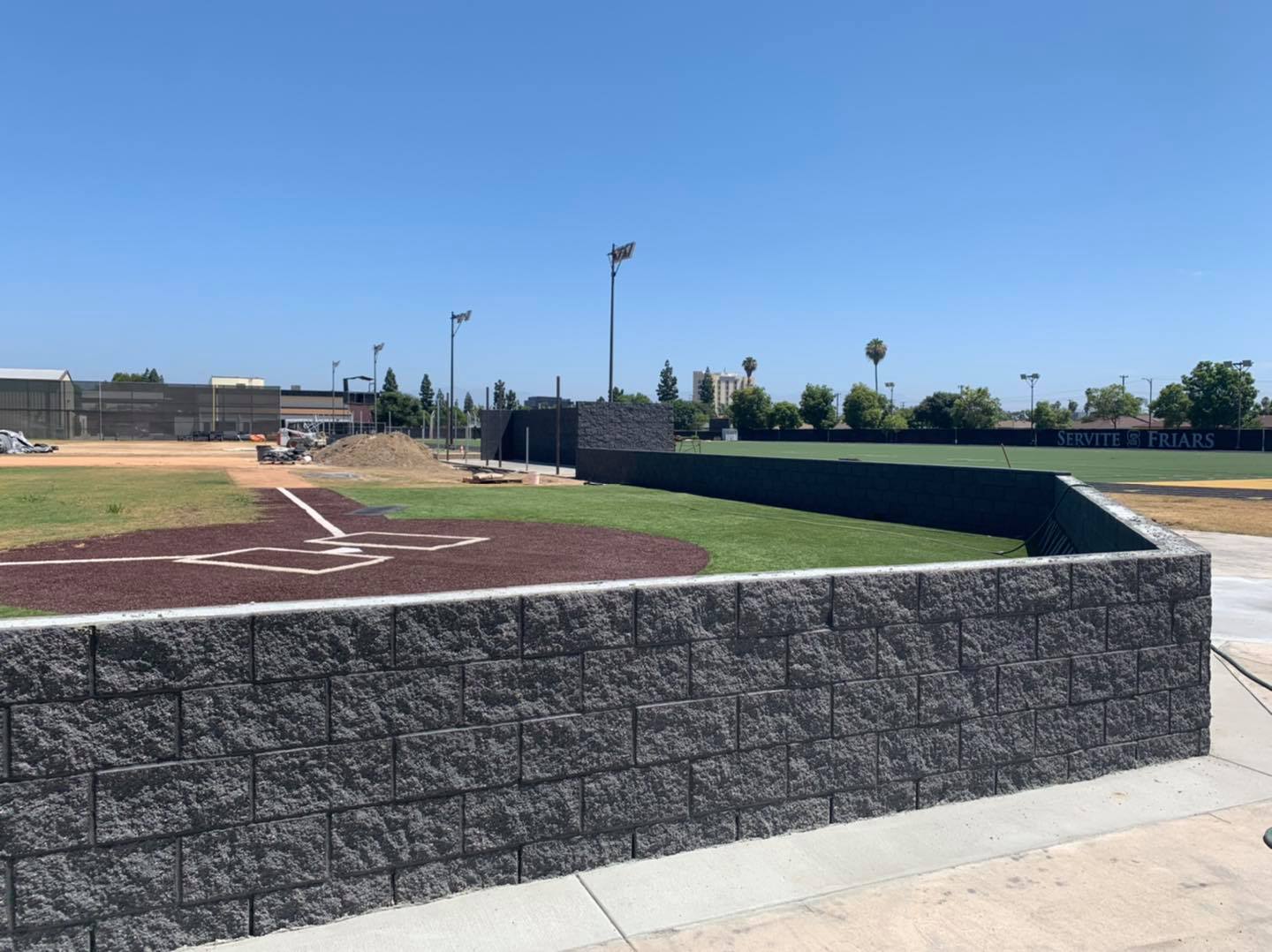 Big changes are coming to the Servite Baseball field! Thanks to generous donations, the Servite Baseball field has been under construction all summer. The project includes a new netting system that will surround the field to protect fans from foul balls, new brick backstop, new visiting dugout, a tarp well, as well some new padding and screening. The project should be complete by the start of the new year and ready for baseball season. To see more photos of the before and after, click the link below.

Servite Open Golf Tournament has been rescheduled to Monday, June 7, 2021. Mark your calendar now to join us for a day of fun, sun, camaraderie and golf. Proceeds from this event directly benefit the young Men of Servite and help cover the financial gap between the cost to provide students with a Servite experience and what the school charges in tuition. To register, click the link below.
If you have any questions or are interested in helping out, please email Matt Marrujo '07 at mmarrujo@servitehs.org.
Crazy times call for crazy ideas. The Servite Asylum Cup is our crazy idea to help raise needed funds for the Servite Athletic Department. In the spirit of the Asylum ("Pit Crew" for the old school guys), let's take our brotherhood to the links for some good competition and bragging rights. More information coming soon.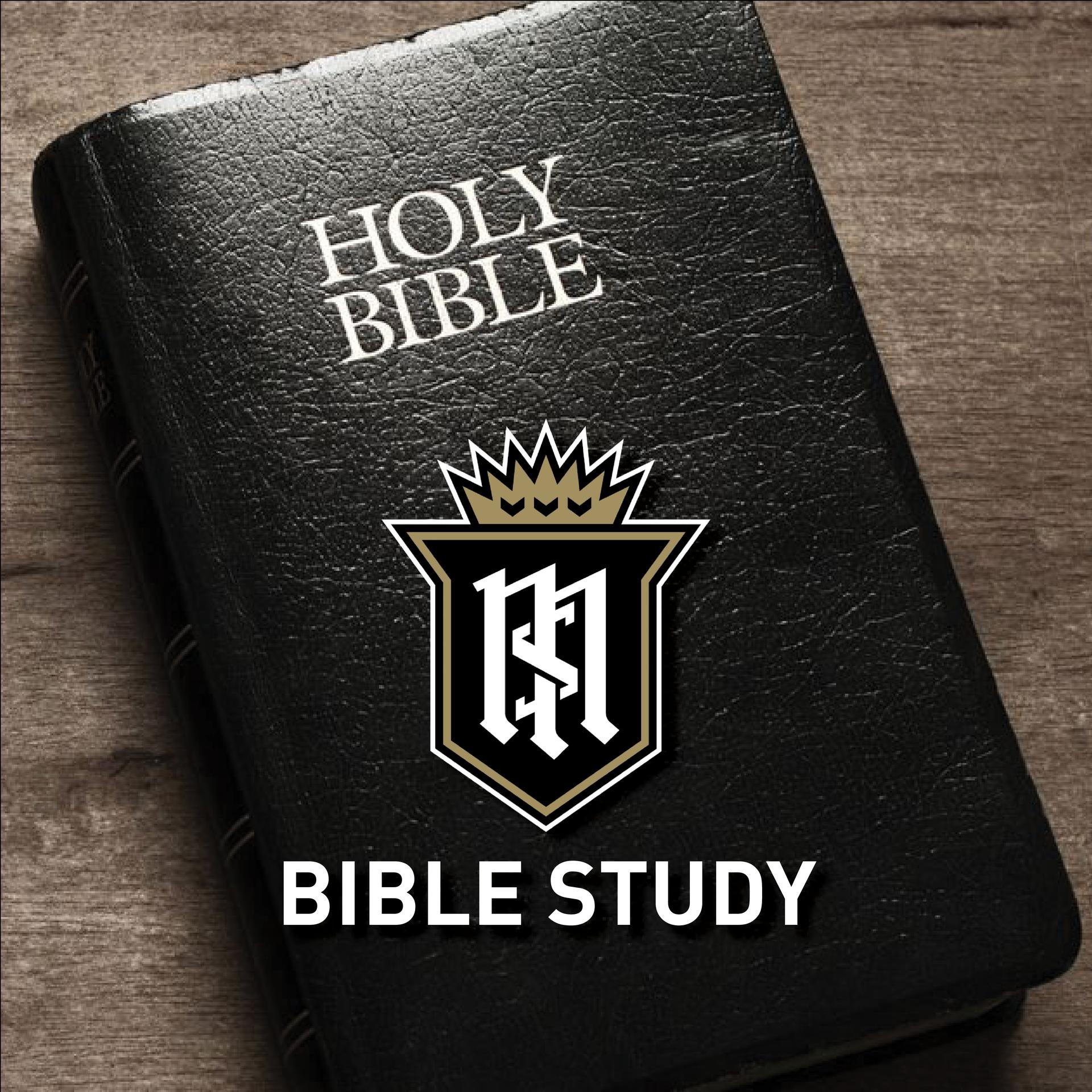 The Alumni Association in conjunction with Campus Ministry are working to organize bible study groups that will meet in person or using zoom depending on health guidelines. The groups will be lead by Cory Fajardo '08, Edward Huber '12, and Carlo Degrassi '14. They will meet every other Thursday beginning on Thursday, October 1st. If you are interested please fill out the form below.
VOLUNTEER OPPORTUNITY
Are you a Servite alumnus with professional experience in communications, marketing, or public relations? We are starting a new Communications and Marketing Advisory Committee to provide guidance, advice, and support and are looking for alumni with expertise. Time commitment would be 6-8 meetings per year, plus occasional email and phone consultation. Help Servite share our mission with a wider audience! If you are interested, please send an email with a brief summary of your experience to Josh Beckman, Director of Communications, at jbeckman@servitehs.org.
Freshman Formation Weekend was definitely different this year. The Formation Directors are feeling a special pride in the fact that--despite the masks, the social distancing, one less day, etc.--they were able to give the freshmen class "their" weekend and set them on the path to greatness at Servite. Hope you enjoy the highlight video that captures the essence of Formation weekend.
Special Thank You to the following Alumni who volunteered their time to working the weekend: Mauro Rosales '18, Adan Silva '15, Blake Warye '14, Carlo Degrassi '14, Connor Buchanan '19, Cory Fajardo '08, David Torres '15, Edward Huber '12, Ezekiel Fernandez '18, Gabriel Zapata '15, Greg Amendola '71, Isaac Duenas '14, Jack Bauerle '83, James Steeves '81, Jason Traut '94, John Loya '13, Karson Hayden '11, Kennedy Vincent '14, Kieran Scott '83, Mark Oskorus '83, Michael Nunez '71, Noah Marino '14, Patrick Cecil '03, Saul Betancourt '16, Sean Rhoads '17.
ADMISSIONS APPLICATIONS FOR CLASS 2025 NOW OPEN
Servite is accepting applications for the Class of 2025! For more information, please contact our Admissions office at (714) 774-7576, or email our team at admissions@servitehs.org.
HIRE A FRIAR
If you or anyone you know is hiring full-time, part-time, or has internship opportunities, please consider sharing the information as part of our Hire A Friar program. Check out the web page here.
If you have any questions contact Matt Marrujo '07 at mmarrujo@servitehs.org.
SUPPORT SERVITE USING SCRIP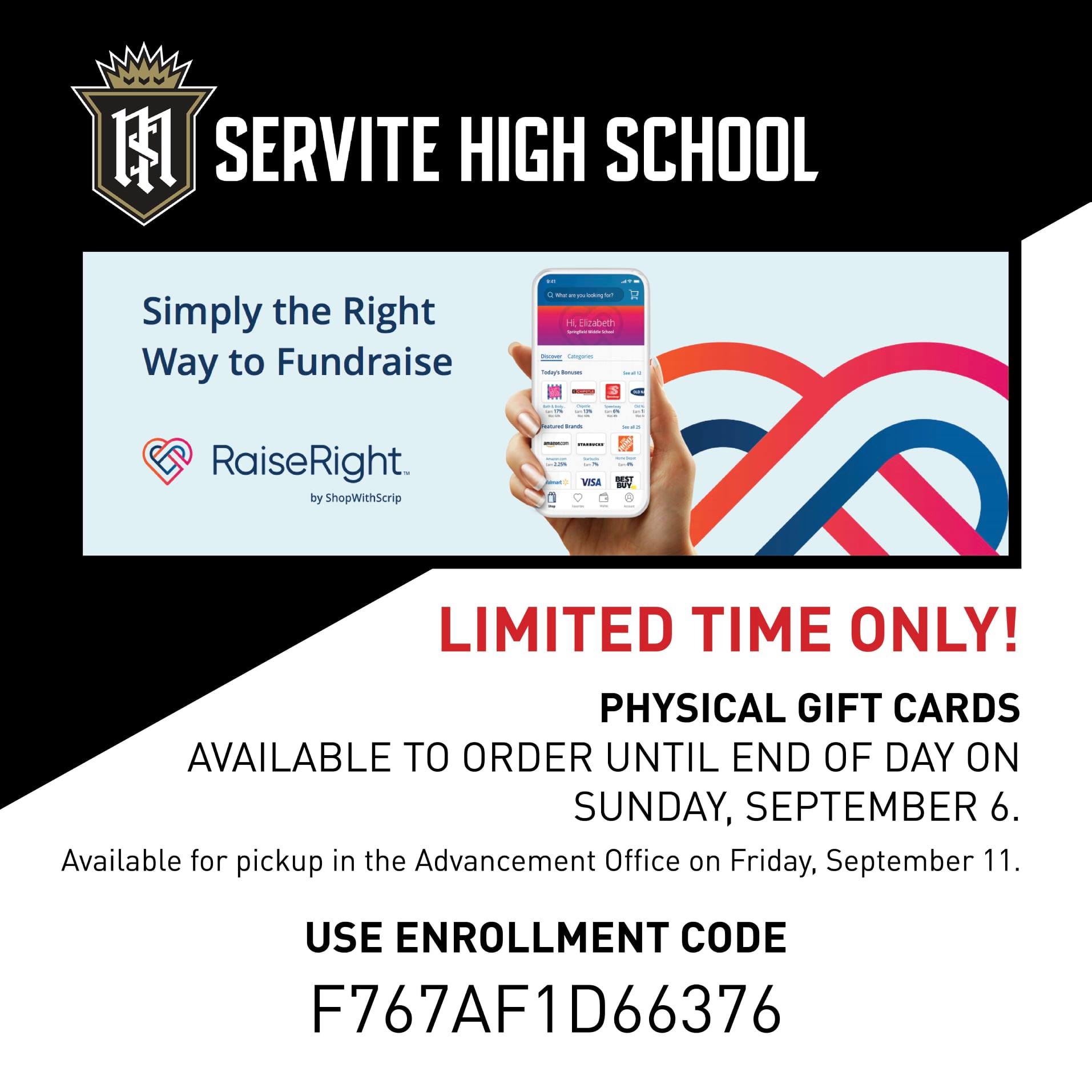 It is easy to help raise funds for Servite when you shop with Scrip! Purchase gift cards for the merchants you shop regularly (or stock up for gifts) and Scrip will donate a percentage to Servite!

Scrip offers a new app or you can order traditional gift cards now through Sunday, September 6th. Questions, contact Deena Kennedy (dkennedy@servitehs.org) in the Advancement Office.

Thanks for your support!
SERVITE BUSINESS DIRECTORY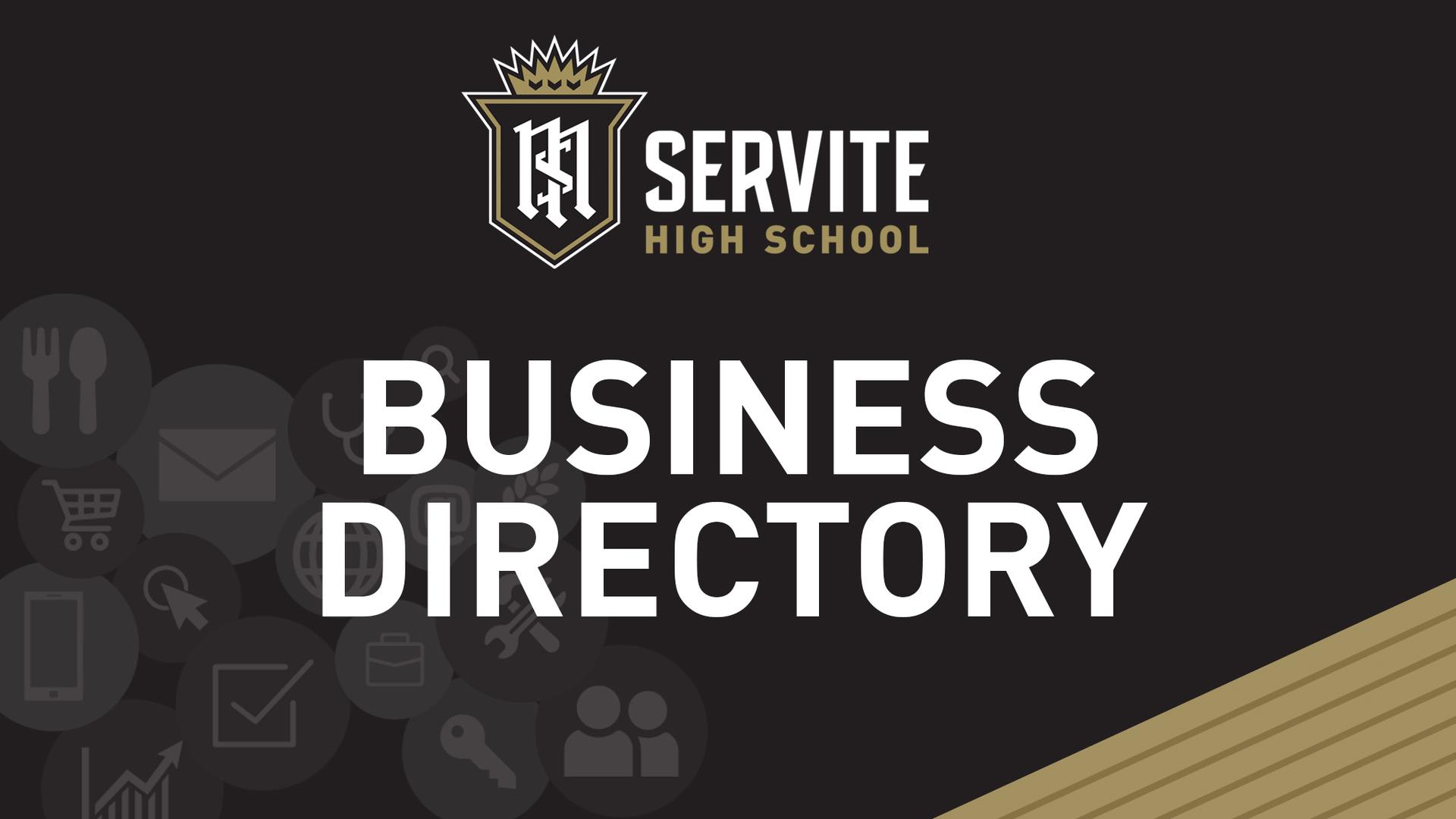 The Servite community is composed of many business people from a wide variety of sectors. In order to share the wealth of knowledge, products, and services available directly through our Servite community, we want to offer the Servite Business Directory as a free resource to our community. Look here first when you need to find a professional.
Wondering about how Servite is coping with COVID? Join School President Randy Adams, Director of Faculty Jeff Baldo '02, Head Basketball Coach John Morris '01, and Vice President of Finance & Operations Jim Welch '79 who will share updates and answer any question about the current state of Servite High School.

VOLUNTEERS NEEDED!
If your graduation year ends in 0 or 5, 2020 is a reunion year! Planning early helps to ensure success. We can help provide contact lists, assist in event promotion and more. Please send an email to alumni@servitehs.org if you'd like to help plan your reunion.
RSVP NOW:
Save the Dates:
Class of 2015- Saturday, Nov 28th
*More details will be emailed soon.
In the Process of Planning:
2005, 2000, 1995, 1985, 1975


*If you are interested in joining one of these committees, please email alumni@servitehs.org. Let's all look forward to a time when we can celebrate without social distancing!

FEATURED FRIARS OF THE MONTH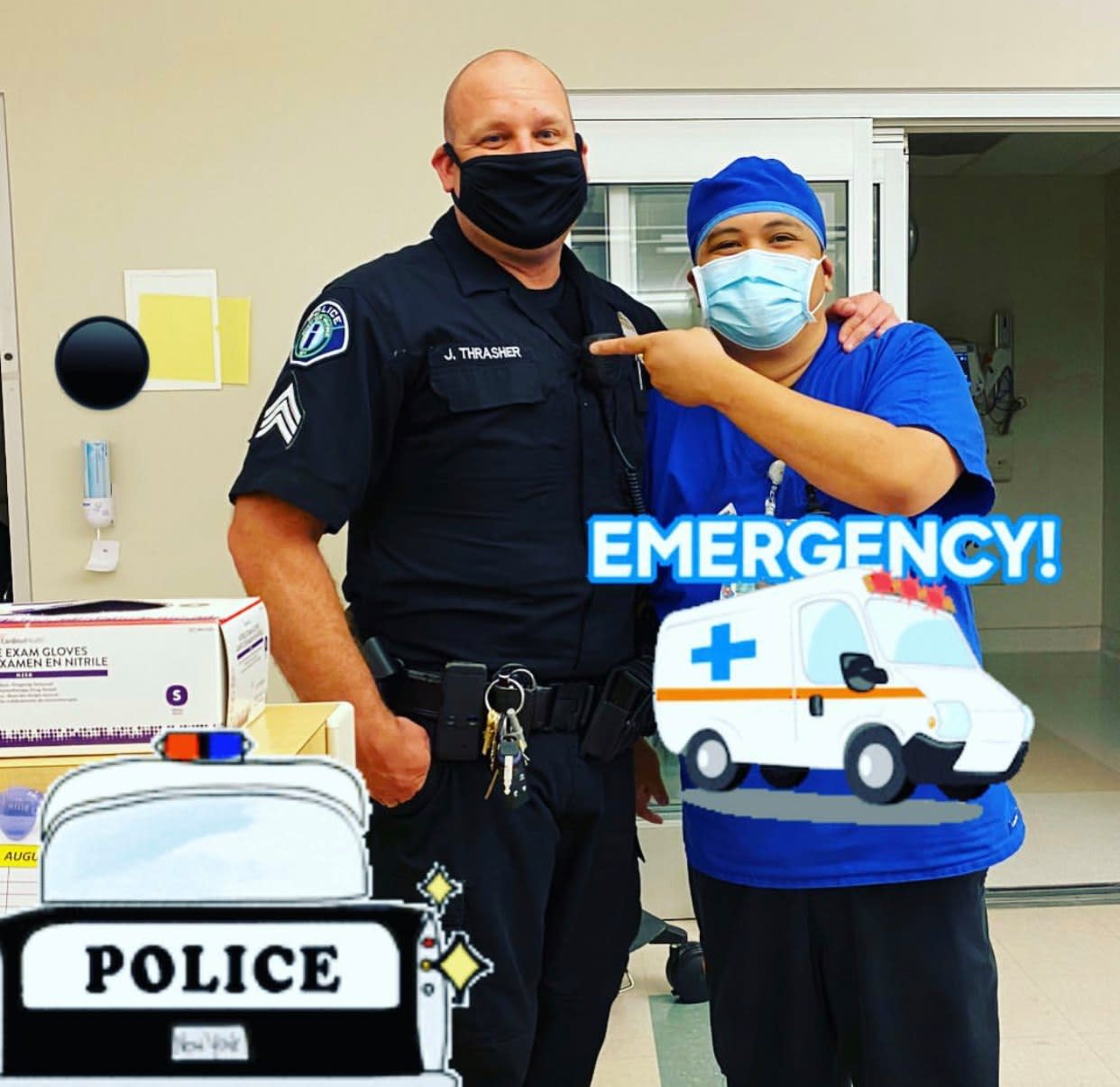 Special thanks and recognition goes out to all our first responders and frontline workers who continue to keep us safe including two graduates from the Class of 1998, Joshua Thrasher and Andre Vivas!
If you have any pictures you would like to share, please send them to alumni@servitehs.org.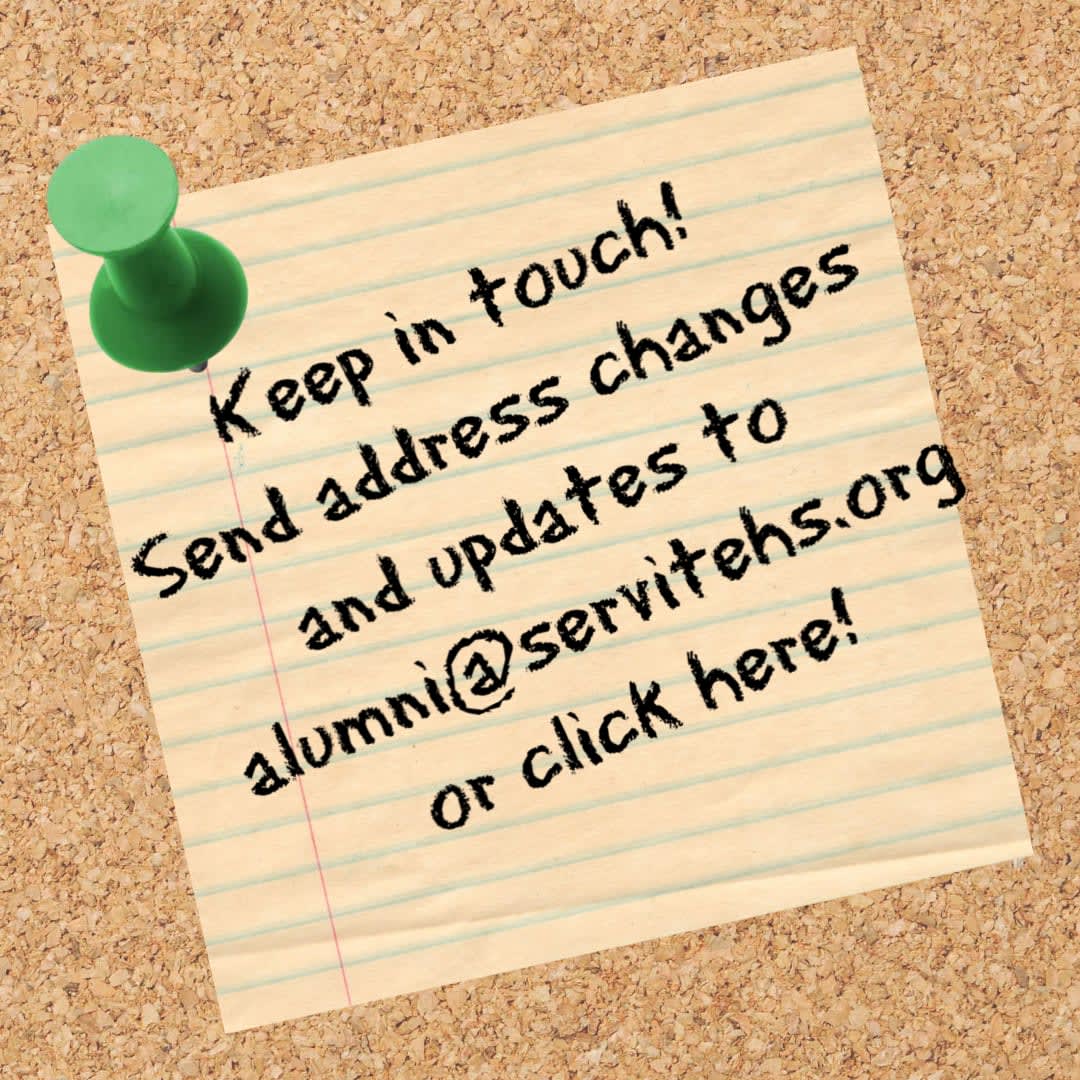 The 2020-2021 school year begins with unprecedented circumstances. During this uncertain time, our goal is to ensure confidence in students, parents and alumni that Servite is strong, safe and committed to our mission to Form Faith-Filled Leaders. We've created a video series to keep families inform with the latest updates on important aspects of our school. Check out this video from Randy Adams for the latest update. Click the button below to see the full video series.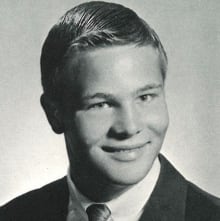 Joseph (Jeff) Connors '70 writes, "After 40+ years in Aerospace, including 30 at Boeing, I retired in Aug of '19. My wife Cris and I are keeping busy here in Belfair, WA, working around the house on landscaping projects and I am also rebuilding a 19' Beachcraft boat from the hull up. We've been blessed with three kids, one, Evan, has been in the Lord's company for 26 years, now. Our daughter, Jessica, is married and she and hubby AJ have 4 kids ages 2 -7, They currently live in nearby Purdy and are building a new house on two acres near Key Peninsula. Eric our son resides in Seattle (pray for him!) and works as a trucker/courier. Hope plans for a 50 year reunion progress despite the plandemic."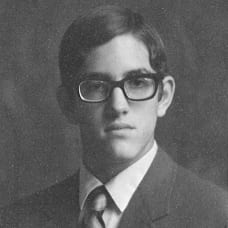 Scott Martin '71 started working at Martin & Chapman Co. in 1975, while earning his B.A. and M.B.A. in Business Administration from California State University, Fullerton. Scott is a third generation election consultant. His late grandfather, Daniel B. Martin began conducting elections back in 1935, and his late father, Daniel L. Martin, began Martin & Chapman Co. in 1956. Scott's expertise is in his extensive knowledge of the California election laws governing municipal elections. Scott and his wife, Judy, currently live in Irvine, Ca. His favorite Servite memory was, "Our Gang and the 1970 Mater Dei campus crush."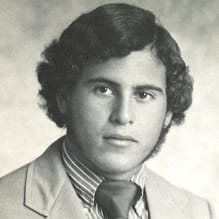 Ken McCallick '72 writes, "I'm retired in Oceanside after a recent life threatening health issue. I volunteer at Mission San Luis Rey and I'm pursuing my master's degree at Franciscan School of Theology. I enjoy spending time with my granddaughter and a second is on the way." Ken says some of his favorite memories were the Senior PXmas play, winning track meet against MD, and Senior night at Carbon Caynon. His two favorite teachers were Mr. Bowermaster and Coach Fyke.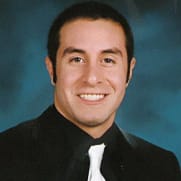 Congrats to Eddie Ramirez '06 and his band The Score for releasing their second album, Carry On, this month. The Score will be going on a world tour beginning in February. If you like to keep tabs on Eddie and his career follow The Score facebook page here.

Tim Kearns '07 writes, "My second kid was born on June 30th of this year (Liam James Kearns) ...Future Friar! Pasquale Talarico '92 and I have officially partnered together full time to run a strategic communications firm. Our office is located in Downtown Orange, and we specialize in digital messaging for Government/Non-Profit Agencies." Currently, Tim is helping fundraise money for kids through the Moustaches For Kids. For more information about his fundraising efforts click here.

Congratulations to Kevin Kustura '11 on being named Head Men's Volleyball Coach at Hiram College in Ohio! Kustura had previously coached at Trinity College, Wittenberg University, St. Mary's University and Metropolitan State University after playing collegiately at Cal Baptist University. As a Friar, he was a 2x All-Trinity League selection and currently holds Servite school records for career assists and career aces.

Congratulations to Zach Shallcross '14 for starting a new postion as Cloud Technology Account Executive at Oracle. Zach is part of Oracle's PaaS and IaaS Account Management Team that connects businesses to cutting-edge cloud solutions. As a cloud technology consultant, he empowers small & medium businesses in Canada by helping them take advantage of technology solutions which streamline their business and maximize their IT potential. I strive to help businesses uncover pains and match them with solutions to promote efficiency and growth.

Jeffrey Toomey '15 is a Boston College alumnus (Class of 2019) and current 2L student at Northeastern University School of Law. He is the Chair of Latin American Law Student Association (LALSA) and involved in several other activities on campus. He recently started a new job at Massachusetts Attorney General's Office in their Civil Rights Division.
STAY CONNECTED
Update your contact information and/or share an update for the alumni newsletter on our website or send an email to alumni@servitehs.org. If you have a new child or grandchild, be sure to share the good news and we will mail you a Servite bib.
Unsubscribe Link