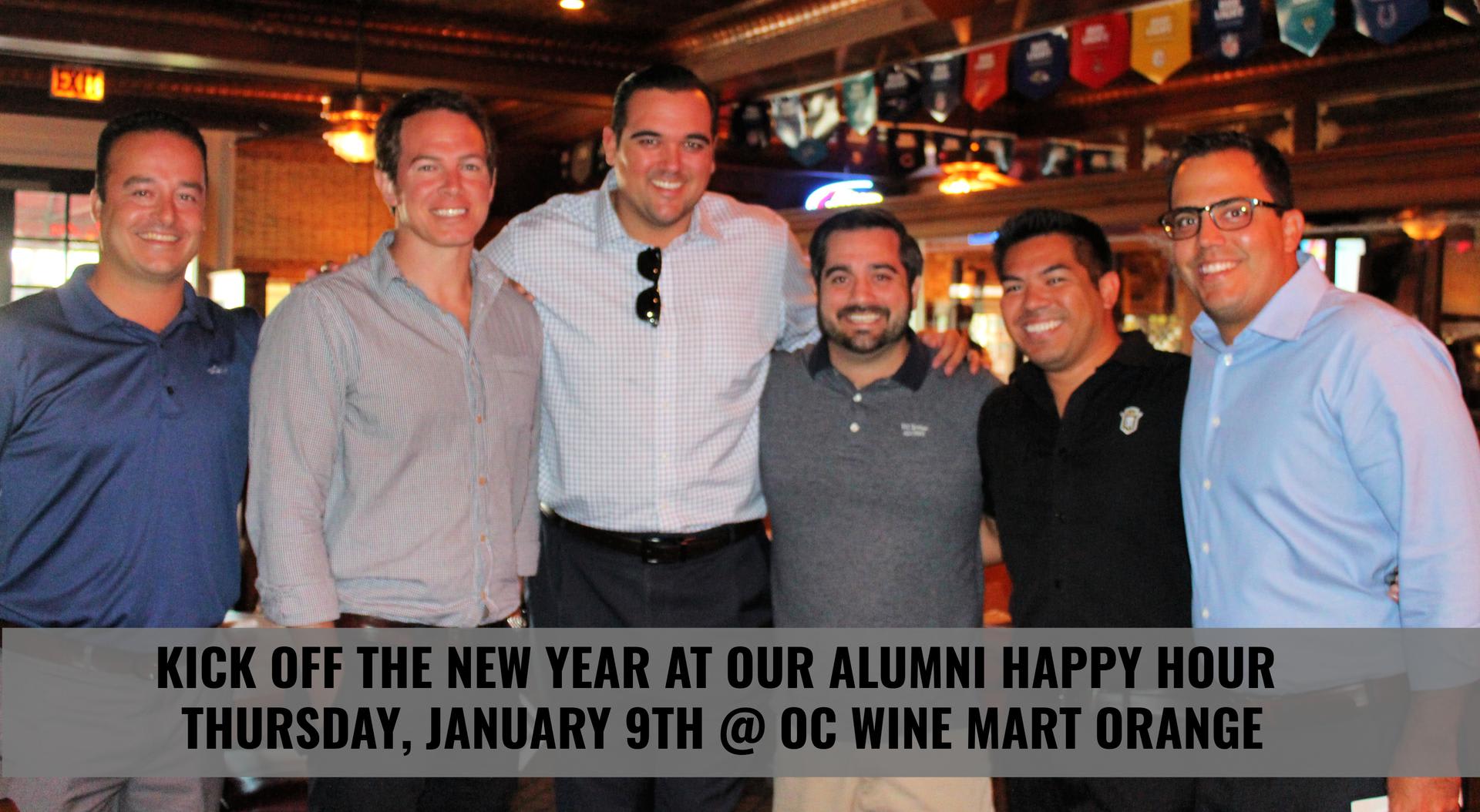 FRIAR ALUMNI HAPPY HOUR THIS THURSDAY
Join your fellow Friars this Thursday, January 9th at the OC Wine Mart in Orange to celebrate the start of a new decade. OC Wine Mart (owned by a Servite family) is Orange County's largest self-pour wine bar with more than 40 wines plus more than 30 craft beers on tap. The fun starts at 6 PM with complimentary appetizers provided by the Alumni Association. Walk-ins are welcome but RSVP online by January 8th to receive your first drink free!
Thursday, January 9. 2020
6 PM - 8:30 PM
OC Wine Mart, Craft Beer & Deli
The Brickyard Shopping Center
1691 E. Lincoln Ave Orange, CA
Alumni 21 & Over, please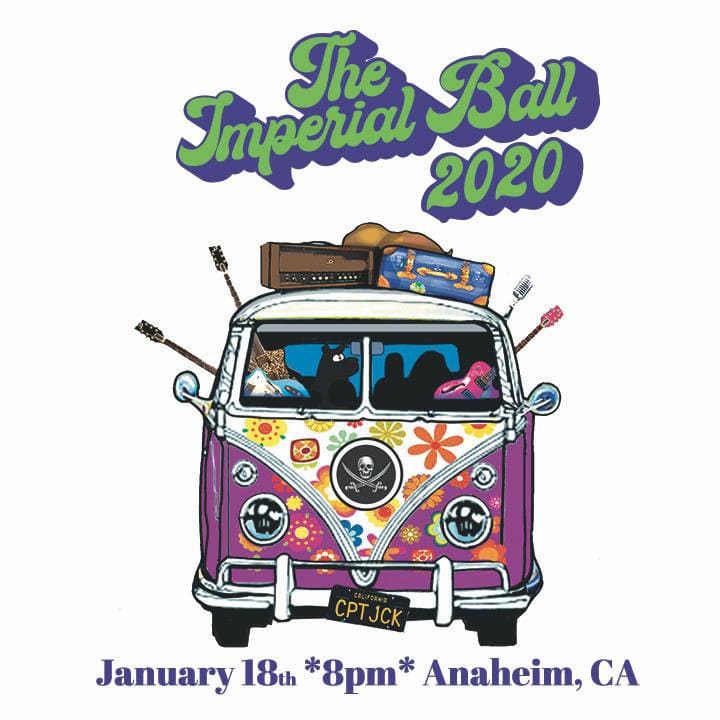 The Imperial Ball, a charity rock concert sponsored by Duesenberg Guitars, will once again be held in the Servite theater. A limited number of tickets have been made available to the Servite community for this special event on Saturday, January 18th. The slate of performers is always a surprise but past appearances have been made by Alice Cooper, Johnny Depp, Steven Tyler, Mike Campbell, Joe Walsh and Marilyn Manson. Individual tickets are $125 each.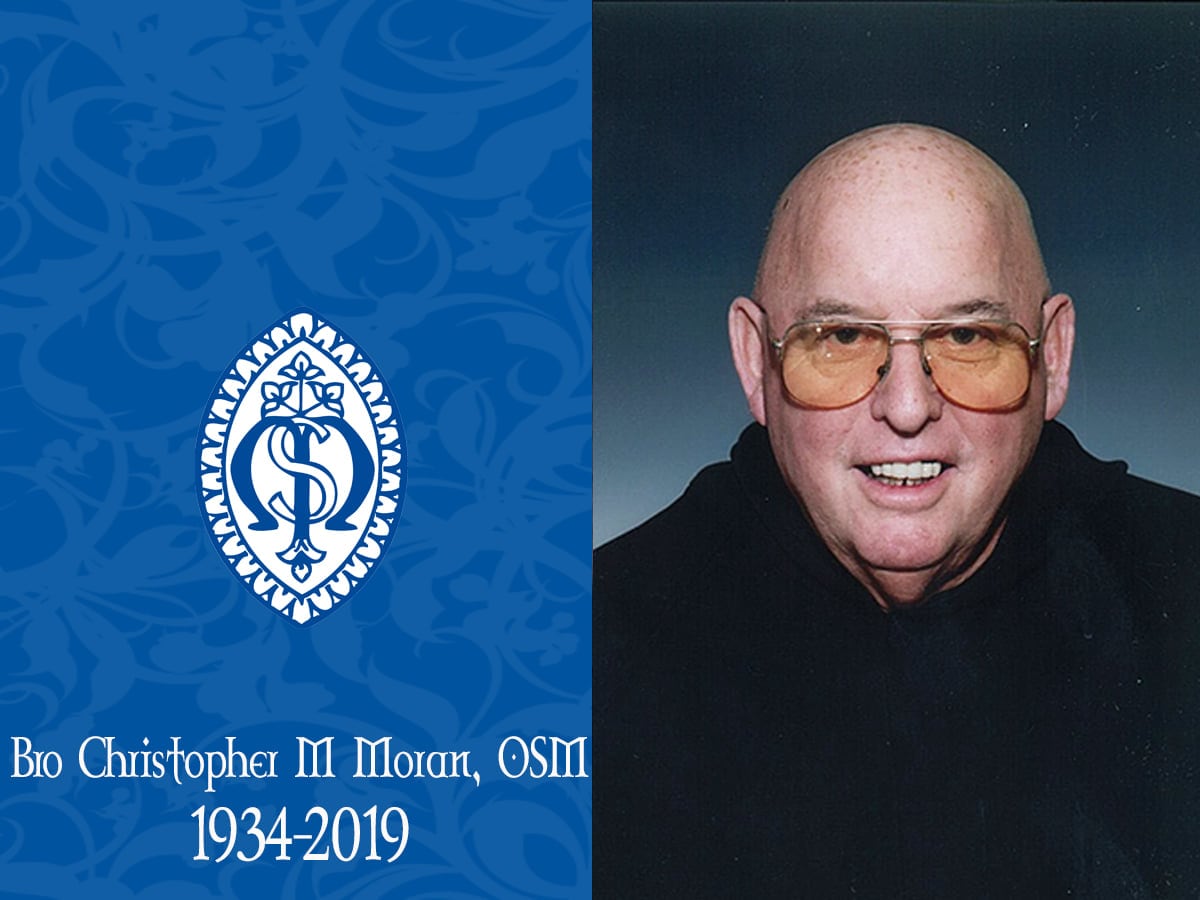 FUNERAL SERVICES FOR BROTHER CHRIS MORAN
Br. Chris Moran, a beloved member of our Servite community, passed into eternal life on December 21st. Services will be held this week as follows:
WAKE:
FRIDAY, JANUARY 10, 2020
Time: 5:00 – 9:00 PM
ST. PHILIP BENIZI CHURCH, FULLERTON, CA
FUNERAL LITURGY:
SATURDAY, JANUARY 11, 2020
10:00 AM
ST. PHILIP BENIZI CHURCH, FULLERTON, CA
FOLLOWED BY PARISH HALL
INTERMENT:
HOLY SEPULCHER CEMETERY
2:00 PM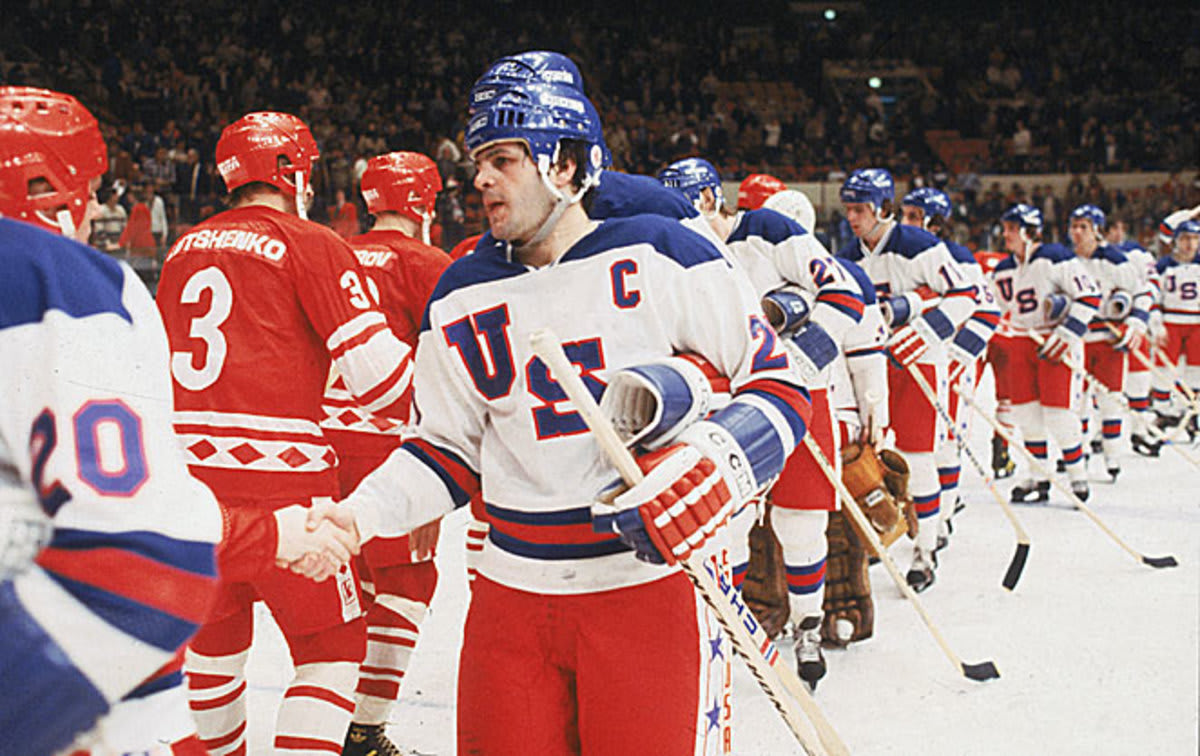 DO YOU BELIEVE IN MIRACLES?

Hear about the 1980 Olympic "Miracle on Ice" at the Excellence in Leadership Gala!
It has been called the #1 sports moment of the 20th century--the Miracle on Ice Olympic victory by an underdog USA team against the perennial powerhouses from the Soviet Union. Mike Eruzione, captain of that legendary team, will be the keynote speaker and recipient of our National Leader award on Friday, March 6th at the 10th Annual Excellence in Leadership Gala. This special event at the Newport Beach Marriott will also honor Tim Buckley '73 (CEO of Vintage Design) as our Distinguished Alumnus and Sr. Johnellen Turner OP (St. Catherine's Academy) as our Community Leader honoree.
Pre-sale table sponsorships are currently available. Remaining tickets will go on sale in mid-January. Whether you get a group of friends or sponsor through your business, do not miss this opportunity. Contact Steffanie Early, Vice President of Advancement, at (714) 774-7575, ext. 1127 or searly@servitehs.org for sponsorship information.
LIVE STREAM FRIAR BASKETBALL
Can't make it to see our Friar basketball team in action? You can watch the games live on NFHS Network! CLICK HERE

VOLUNTEERS NEEDED!

If your graduation year ends in a 0 or 5, 2020 is a reunion year! Planning early helps to ensure success. We can help provide contact lists, assist in event promotion and more. Please send an email to alumni@servitehs.org if you'd like to help plan your reunion.
FEATURED FRIARS OF THE MONTH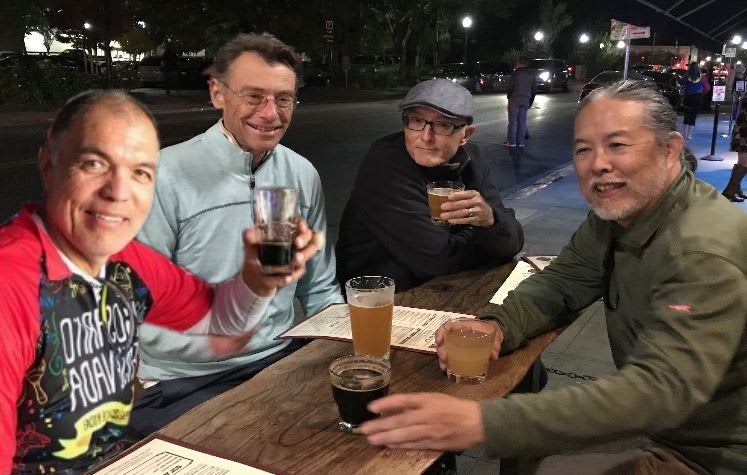 George O'Hara '76 writes "Some spirited Class of '76 members (Renne Gardner, Glen Dizon, and George O'Hara) journeyed north to prove that age 60 is not the end but only the next leg of the great adventure." The trio visited classmate Lee Nordlund, co-owner of Punch Vineyards. They took a 48-mile bicycle ride with winery checkpoints on the Silverado Trail at the Silverado Vineyards, played frisbee golf at Skyline Wilderness Park in South Napa, and enjoyed a few stops along the Napa Brewery Trail.

Send photos with your fellow Friars to alumni@servitehs.org and you could be in the next newsletter!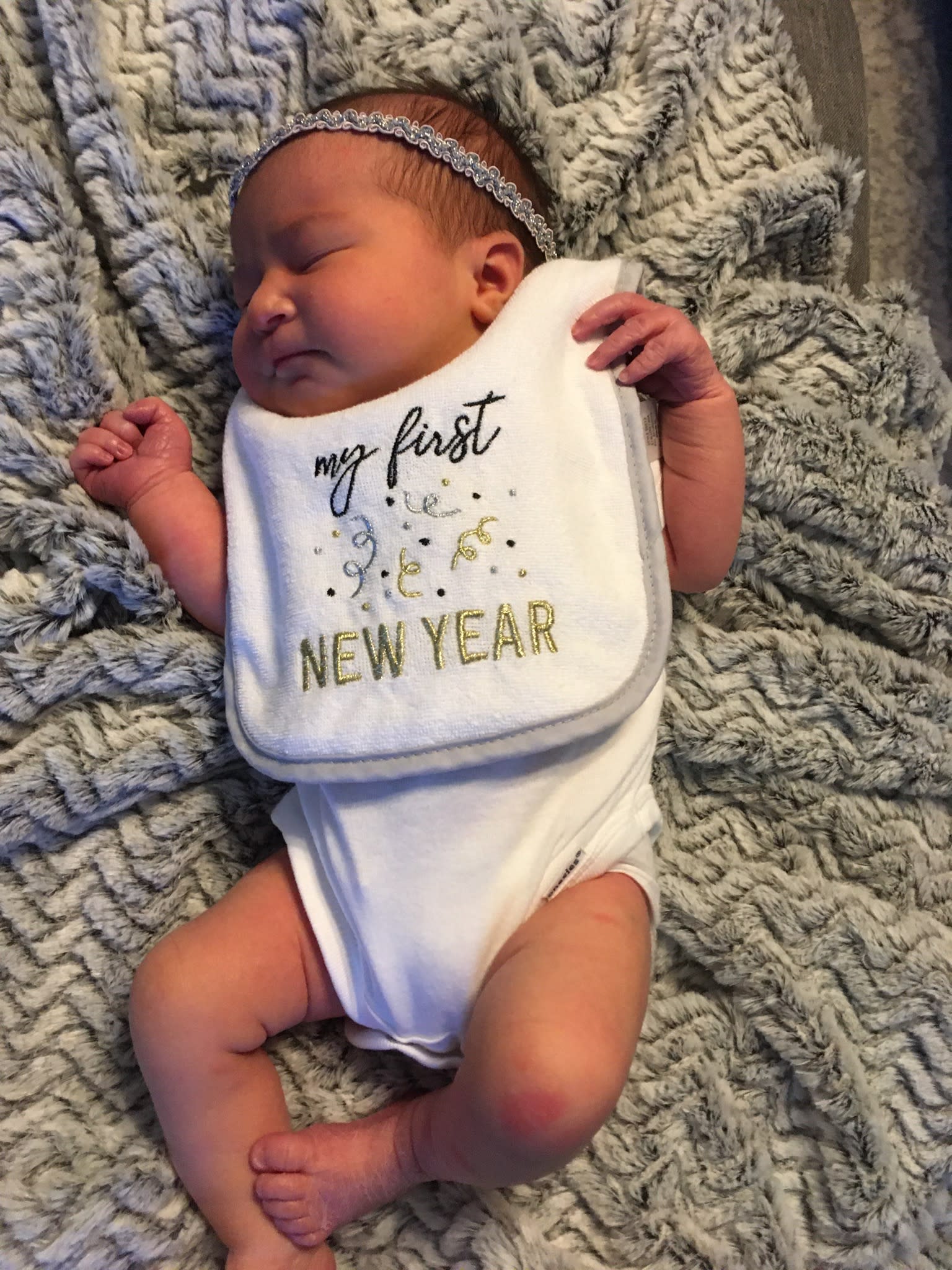 Congratulations to Scott Kahler '99 and his wife Kassie on the birth of their daughter Harper on December 30th. She weighed in at 7 pounds, 8 ounces.
APPLICATIONS OPEN FOR
FUTURE FRIARS
Our final application deadline for the Class of 2024 is Friday, January 31st. Interested applicants may contact our Admissions Team at admissions@servitehs.org to arrange a Shadow Day or tour.
FR. JERRY HORAN '73 UPDATE
Fr. Jerry Horan '73, former President of Servite High School, has returned to the United States and is continuing recovery from his stroke at home with his family. Fr. Jerry is grateful for your prayers and support. Please continue to remember him in your prayers as he continues his rehabilitation.
The 2020 Alumni Challenge is coming up soon and we are looking for Friars to lead their class efforts! This annual competition among the classes is always a lot of fun, sparking connections with your classmates and the school. Show your class spirit. Send an email to alumni@servitehs.org to volunteer.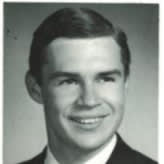 Raymond DeLea '66 writes that he retired from Hughes Aircraft Company in 2013 after 40 years of service as a manufacturing engineering in custom hybrid and microwave microcircuit manufacturing. He has been married to his wife Pattie for 47 years and resides with their daughter Daniella in Lakewood, CA. Ray recently published his first book, "High Sierra Adventures" chronicling his six summers working for Mt. Whitney Pack Trains on the eastern slopes of the Sierra Nevada during the 1960s. Ray and Pattie are currently working on publishing four biblically based "Character for Young Hearts" books through their ministry - Rivers in the Desert Ministries.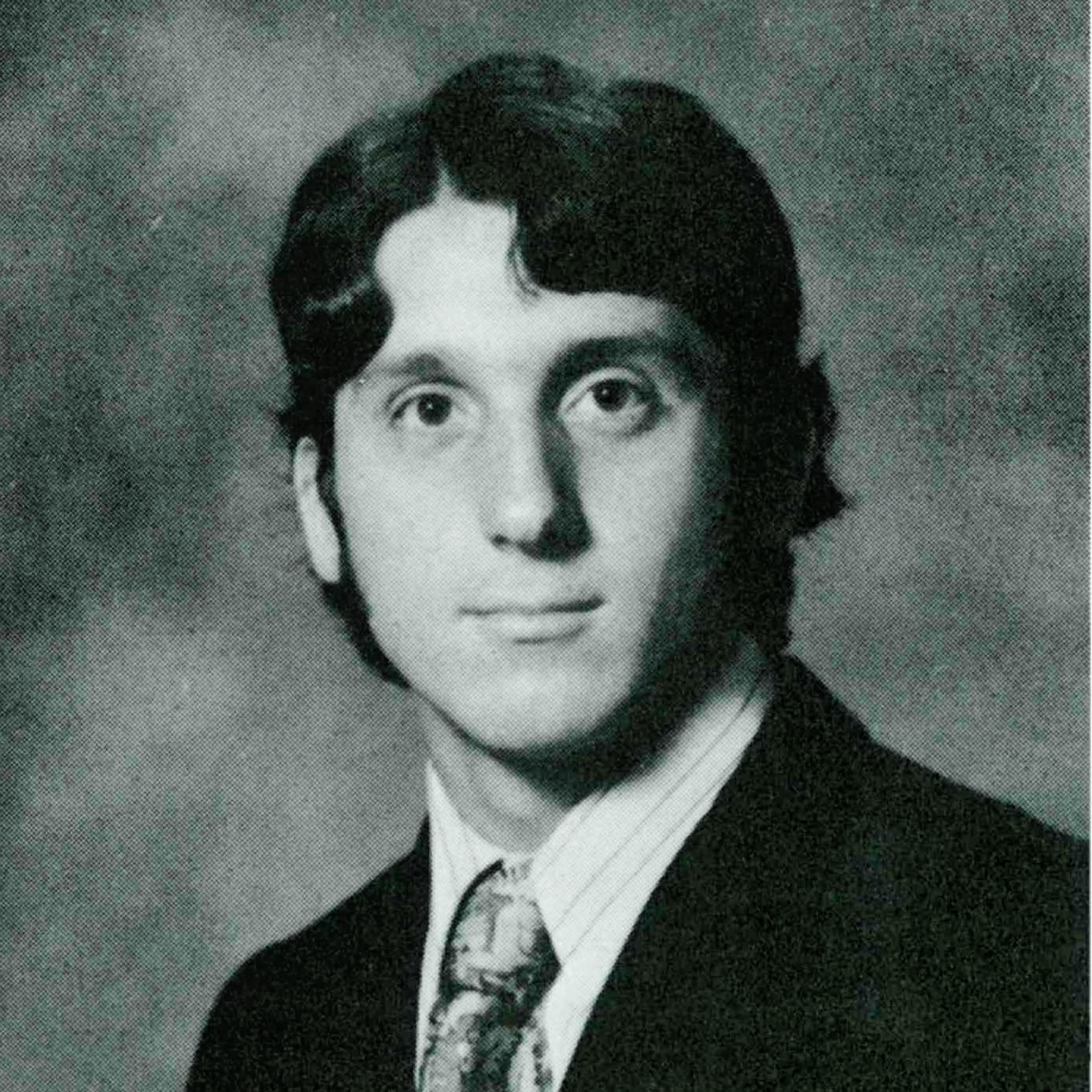 Al Pirrucello '75 invites fellow Friars to visit his newly opened tap room, Red Beards. Featuring 40 craft beers and 8 wines, Red Beards is located at 2120 E. Howell Avenue, Suite 140, Anaheim, CA 92806. Classmate Mike Faley '75 stopped by for the grand opening.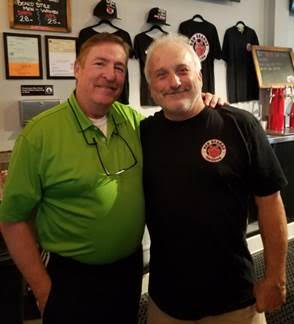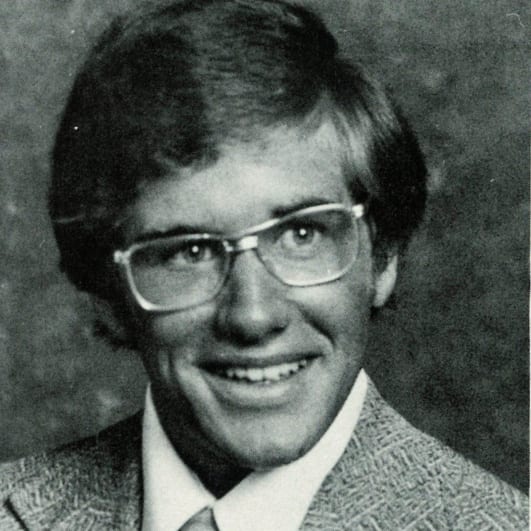 Congratulations to Father Eugene Smith '78, who was named the next Provincial the USA Province of the Order of Friar Servants of Mary. He succeeds Fr. John Fontana and will take office at the Province Chapter in February.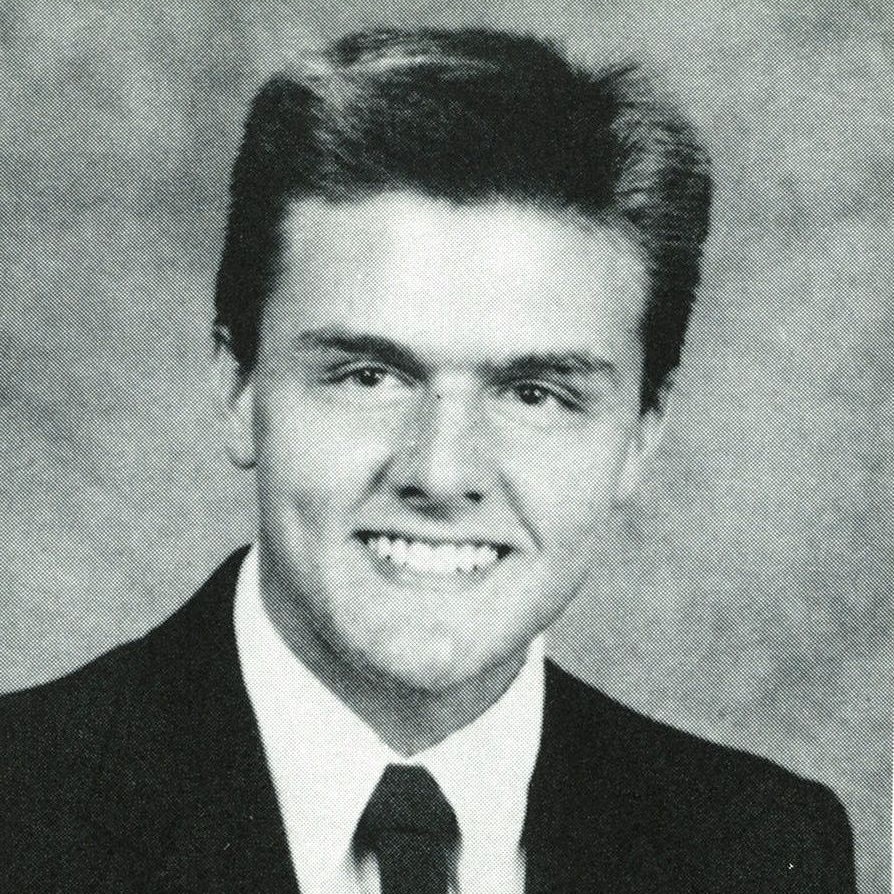 Dan Nowlan '87 lives in Tucson, AZ, where he is a Project Manager for Dignity Health. He is the proud father of Delaney (20) and Jack (15).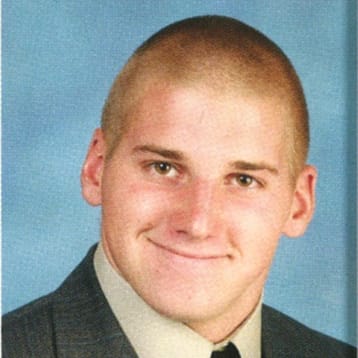 Congratulations to Cory Fajardo '08 on his marriage to Xochilt Zaragoza on December 14th. The couple were married in a nuptial mass at Christ Cathedral Campus followed by a reception at Harborside Restaurant in Newport Beach. Cory's brother and fellow Friar Cody '09 served as best man. Cory works as the Admissions Outreach Manager at Servite.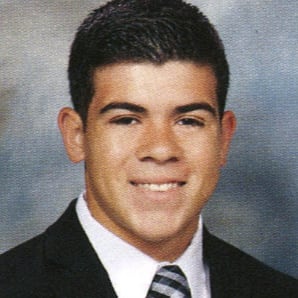 Michael Bandy '16 has earned All-American recognition for the second year in a row. WR Bandy completed his senior season at the University of San Diego with 1,152 receiving yards on 75 catches, making him the first Torero in program history to have back-to-back 75+ catch seasons as well as consecutive 1,100+ receiving yard campaigns. He also had 12 receiving touchdowns and 1,304 all-purpose yards in 12 games.
Update your contact information and/or share an update for the alumni newsletter on our website or send an email to alumni@servitehs.org. If you have a new child or grandchild, be sure to share the good news and we will send you a Servite bib.

You are receiving this email because you have indicated an interest in Servite High School Alumni Association. If you no longer wish to receive emails, please use the Unsubscribe Link.